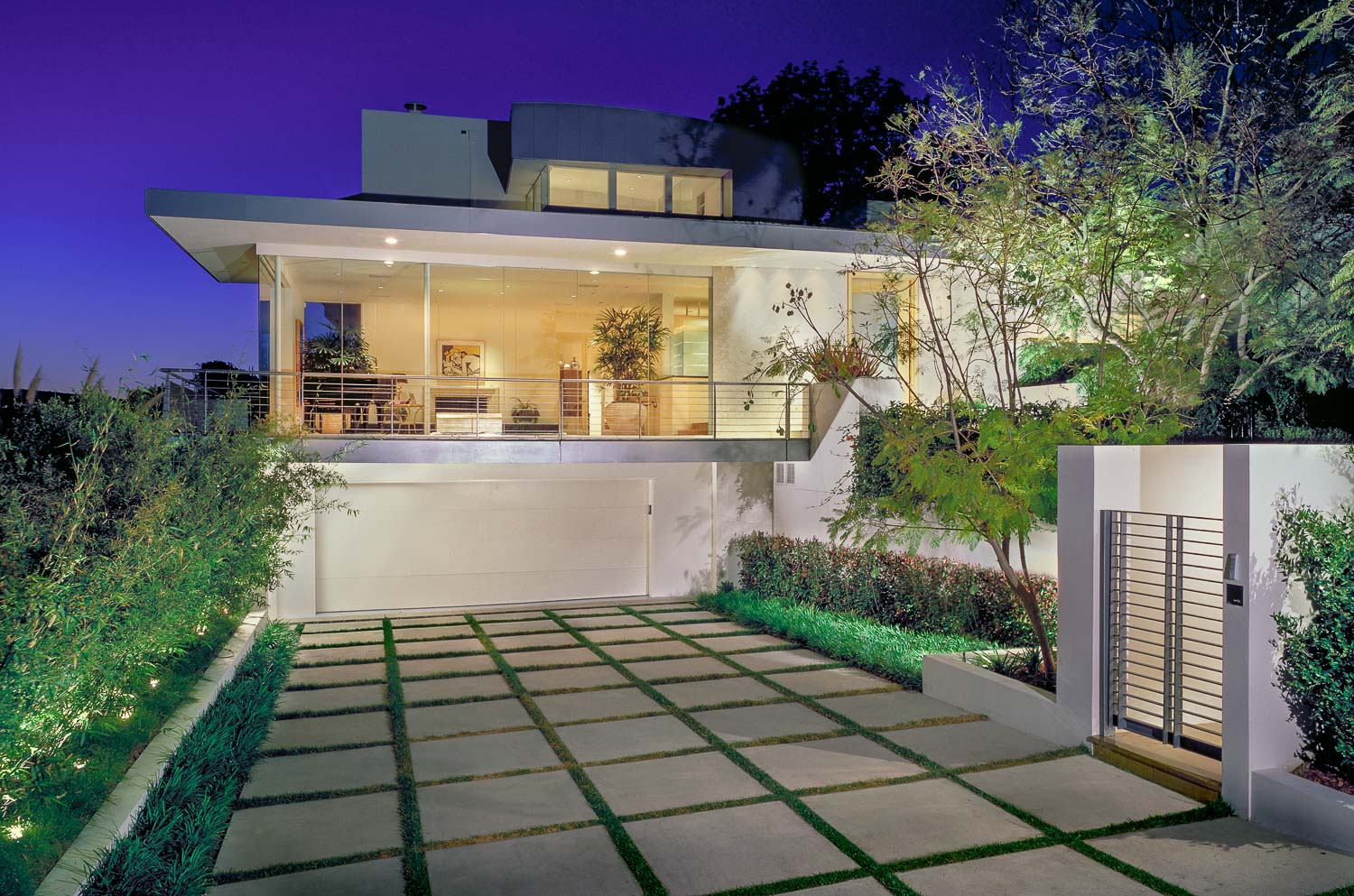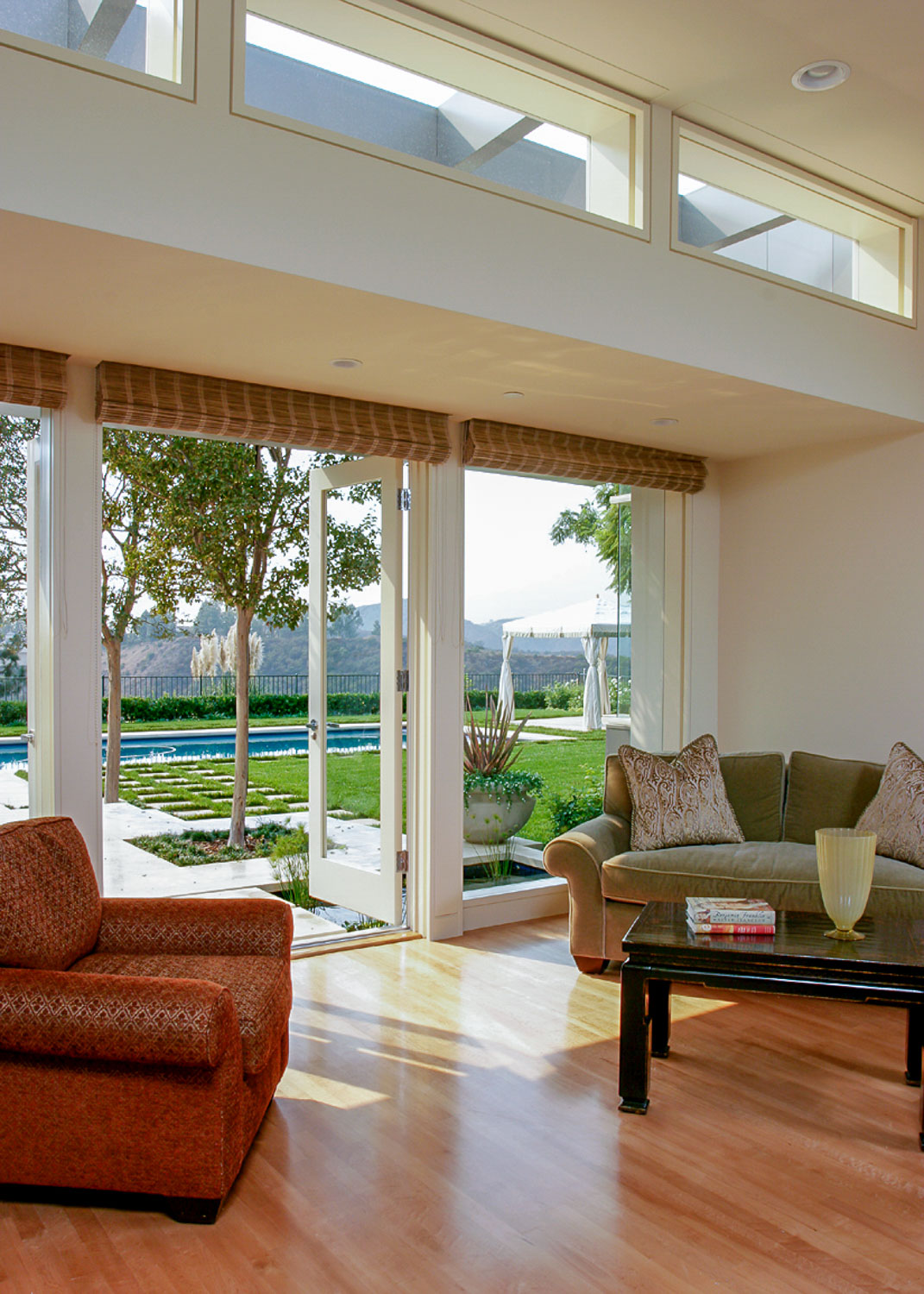 KLEIN ADDITION & REMODEL
An undistinguished 1970's tract house was transformed over a number of years with two remodels and additions. The main living spaces were reconfigured, the bedroom wing was completely rebuilt and extended and a second story added for a home office and gym.
Floor to ceiling glass provides spectacular views to the nearby mountains. Metal roof and balcony fascias, steel guardrails, the second story roof and various canopies contrast with white stucco walls. The second story addition creates a vertical emphasis at the rear and terminates the new pool. Its roof, supported by steel pipe columns, appears to float above a continuous band of windows. It overhangs the walls, covering the cantilevered balcony. A new pool was placed on axis with the addition to dramatize and extend the building into the landscape. New landscaping and limestone hardscaping at front and rear complete the transformation.
Bel Air, CA