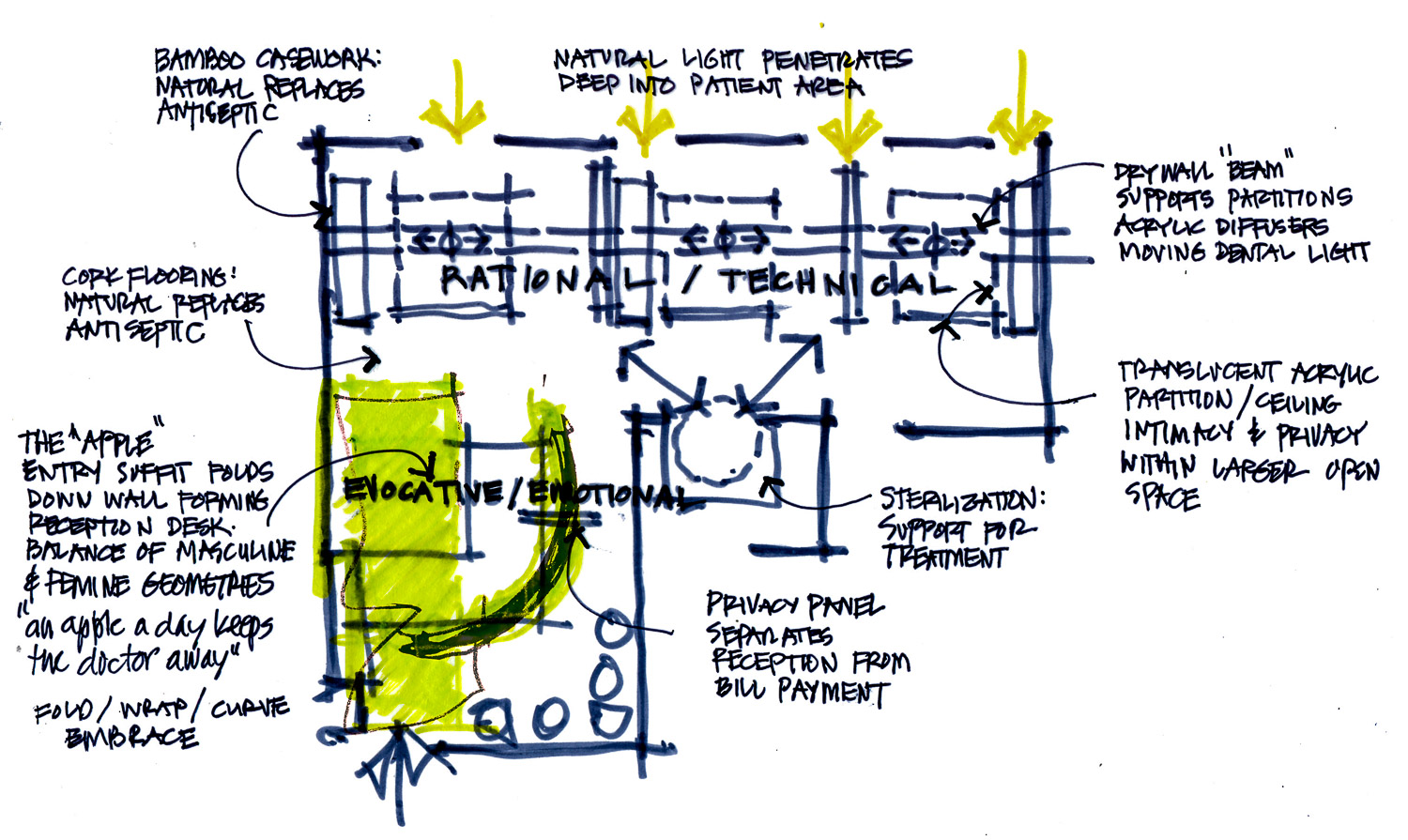 Brightleaf Holistic and Cosmetic Dentistry
Natural materials and architectural form are used to transcend the clinical sterility of the typical dental office and communicate the principals of holistic treatment. Borrowed natural light and an open plan increase the sense of space within this compact office suite. Patients are greeted by a composition of curved and angular planes unified with a single vibrant color which forms an entry canopy and front desk. This sculpturally dynamic, evocative form contrasts to the rational highly efficiently organized treatment area.
Acrylic panels form both partition and luminous ceiling within the open space providing privacy while maintaining a spatial connection to the larger volume. Their translucency allows daylight into all areas of the open plan. Holistic treatment uses natural, non-toxic remedies to re-harmonious all systems of the body. This is metaphorically symbolized in architectural form through the balancing of masculine and feminine geometries, emotional and rational forms, opaque and translucent materials, as well as compressive and expansive spaces. The use of sustainable materials (Low VOC paint, high efficiency lighting, bamboo cabinetry and cork floors) extend the intention to heal both patients and planet.
Santa Monica, CA
Contract Magazine Interiors Design Award, Small Healthcare Category
AIA California Council, Merit Award for Interior Architecture
Center for Health Design, Honorable Mention, Healthcare Environment Awards